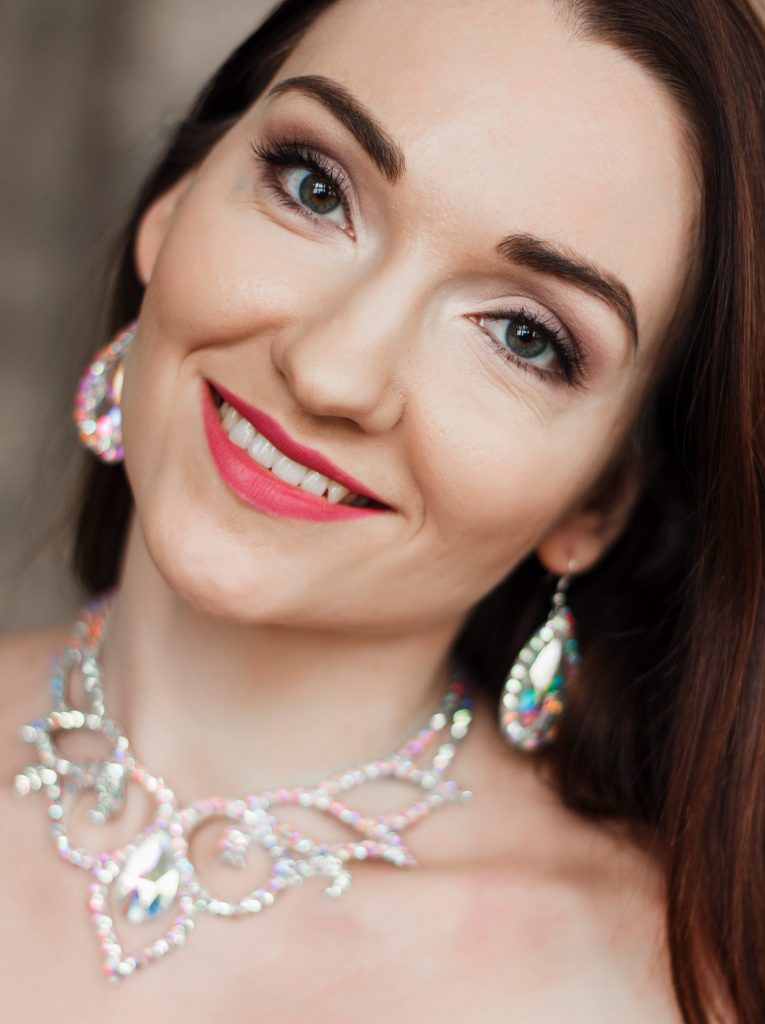 PROFESSIONAL JEWELRY FOR DANCERS
My name is Alina Gurova and the story of my brand began with… dancing. I devoted ten years to belly dance, performing at competitions and teaching dance. Still, I have always loved craftsmanship and therefore from the age of 14, all costumes and jewelry for dancing were created by me. In 2017, I first tried to sell my costumes and was very inspired by great feedback, but nevertheless, I eventually gave my heart and time entirely to the dance jewelry, which I have been doing since then for more than 5 years.
Over the years, I have received more than 200 reviews on the platform Etsy.com with 97% of 5-star reviews. And finally, in 2022 I launched my own website.
My jewels, what are they like? First of all, high-quality and thoroughly thought through. I used to dance and I'm well aware of how important it is for the dance jewelry to fit perfectly. I spent long hours experimenting with materials, rhinestones, glue, and workpieces and this eventually allowed me to create secure and pleasant to wear jewelry.
At the moment I offer all possible types of jewelry: bracelets, necklaces & chokers, earrings, hair jewelry, anklets & leg jewelry, belts and rings. All products are available in different sizes, as well as custom & children's jewelry.
Many items can be made in other colors besides AB color:  Crystal clear, Light Siam, Siam, Jet Black, Jet Hematite, Silver, Aurum, Black diamond, Golden Shadow, Jonquil, Topaz, Light colorado topaz, Sunshine, Citrine, Light Green (light peridot), Emerald, Blue zircon, Sapphire, Light Sapphire, Aquamarine, Capri blue, Light Rose (Light pink), Light rose ab, Rose, Rose AB, Fuchsia, Hyacinth and some other colors under request.
If you want to make an individual order by changing the size, color, or even the design itself, or you have any other questions, please write to the email contact@alinadancehjewelry.com.
I wish you all happy dancing and good luck!
Sincerely yours, 
Alina.